My Gift To You This Year...
🎉

I'm Celebrating This Birthday By Practically Giving You The Innovation That Started It All!

🎉
As I unplug to spend time with my family, I'm giving you access to the Revolutionary Income System That Helped Start My Journey for ONLY $7!
Get RepKahuna Agency plus Birthday Bonuses...
Just 97/mo after 30 days.

Why RepKahuna is Unlike Anything Else...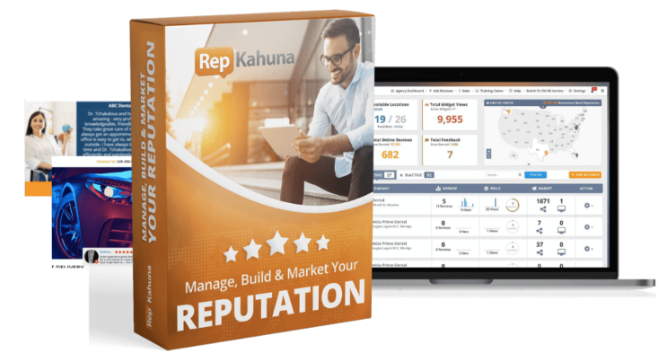 The Most Comprehensive Reputation Platform In The World!
With millions invested, Rep Kahuna truly is the one of the best-in-class comprehensive reputation platforms ever built!

Rep Kahuna empowers you with everything you need to manage, build and market a business' reputation at push-button speed to position them as a rock star in the marketplace.
And with millions of reviews and 15,000 Businesses managed Worldwide, and Over 70 Online Directories monitored In 6 Different Countries, Rep Kahuna is the revolutionary Hands Free Set And Forget Reputation Marketing System that you've been searching for.

We've made it easy for you to DELIVER RESULTS for customers like never before!
➡️ See how easy we've made it to keep customers happy to pay you each & every month!
Over 10 Strategies to Build an Online Income...
Because we built Rep Kahuna to Build Manage and Market reputation, and it was built by agency owners for agency owners. We included the most robust feature set on the market, and that is one of the top reasons we have been able to dominate the reputation marketing space for so many years!
Manage Your Client's Reputation At Push-Button Speed!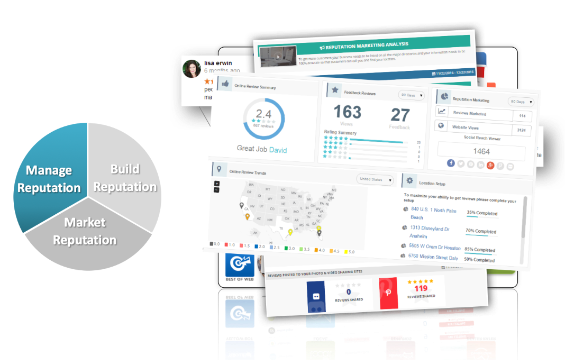 ⭐️ Monitor 70 Top Directories 6 Countries

⭐️ Instant Review Alerts: Notify your client's sales & support staff about their latest reviews!

⭐️ Detailed Reputation Reporting: Showcase your client's current online reputation!

⭐️ Monthly Marketing Analysis: Constantly show off your value by visually presenting all of your provided marketing services each month!

⭐️ Client Login Portal: Gives your clients easy access and peace of mind!
Build A 5 Star Reputation Easier Than Before!
⭐️ DFY Employee Training Center: Train Your Client's Staff On How To Build A 5 Star Reputation!

⭐️ Feedback Review/Survey Pages: Gather real-time data for your client's with these customizable pages!

⭐️ Custom Print Media Center: Provide your merchants to easily print postcards, table toppers, window clings, & any print-media related. These prints let them encourage customers to leave feedback on the Feedback Page.


⭐️ Custom Client Sign-In Page: Digitize each customer visit to capture their data & automatically follow-up with them with via SMS or email to get feedback about their experience!

⭐️ Proprietary Posting System: Empowers each customer to share their review across the web with just the push of a button!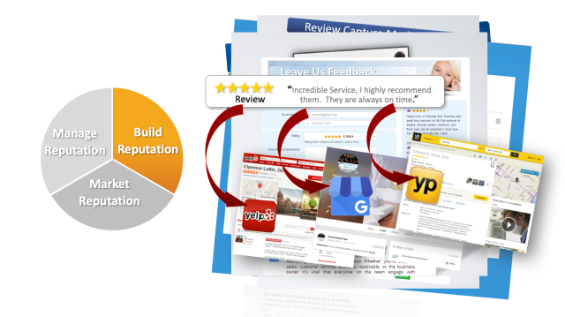 Ditch Static Review Pages & Market Your Reputation 24/7!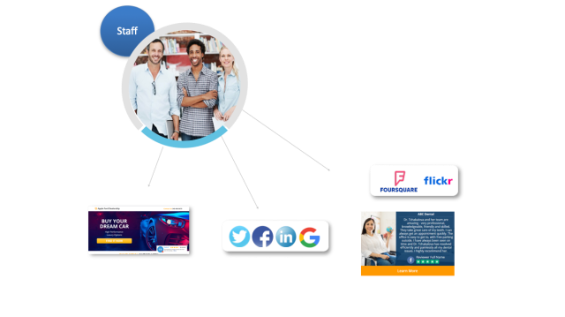 ⭐️ Market On Your Website: Automatically display newly gathered 5 star reviews on your website!

⭐️ Market To Social Media: Rep Kahuna will sydincate your customer's latest psoitive reviewst to all major social platforms!

⭐️ Market To Photo Sharing: Turn 5 star reviews into incredible images in just minutes to stand out on social media!

AND MORE!
No One Else Gives You All This!
RepKahuna is NOT just a reputation management platform, it's an entire marketing business in a box, and it's everything you need to get started finding success sooner!

Unlike silicon valley startups, Strategic Marketer is founded by Agency owners who started in bedroom offices trying to figure it all out, just like so many of our community. After scaling to seven figures with reputation as the core service, we built this software to have all this fantastic technology and share our systems with other people building a marketing business just like you!
Plus, I'm Giving You Birthday Bonuses!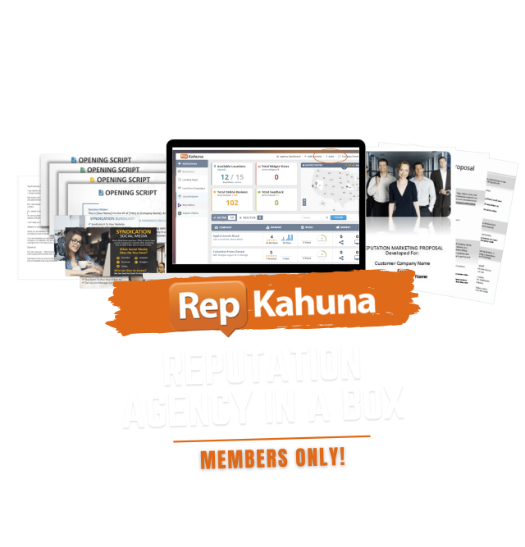 Marketing & Sales in a Box Plus DFY Agency Website:
When you act today, you will also receive access to an exclusive Rep Kahuna Sales & Marketing Pack Valued At $3.500 which includes:
⭐️ DFY Sales Presentation
Master your sales presentation with step-by-step guides that will help you simplify your sales process & quickly get on the path to success!
⭐️ Email Prospecting Sequence
Tap into the power of email with this resource and let our team do the heavy lifting to help you get new prospects hooked with our DFY email prospecting sequence!
⭐️ Step-By-Step Process Sales Script
Leverage the expertise of our reputation expert and learn exactly what to say to achieve a 40% closing rate!

⭐️ DFY Agency Website
Easily customize an incredible agency website that will help you convert prospects into customers!
LIVE Reputation Accelerator Training Series:
⭐️ Immersion 1: We'll take you by the hand and get all your account setup complete, including your own white-label Reputation Agency Website!
⭐️
Immersion 2:
Learn how to create foot-in-the-door conversations with businesses to offer high value reputation services!

⭐️ Immersion 3: We walk you through the proven Reputation Marketing strategies to move a business from interested to a customer!

⭐️ Immersion 4: Together, we'll setup & activate your your first Reputation Marketing campaign!
⭐️ Immersion 5: Discover Advanced Reputation Strategies that can help propel your agency in the market place!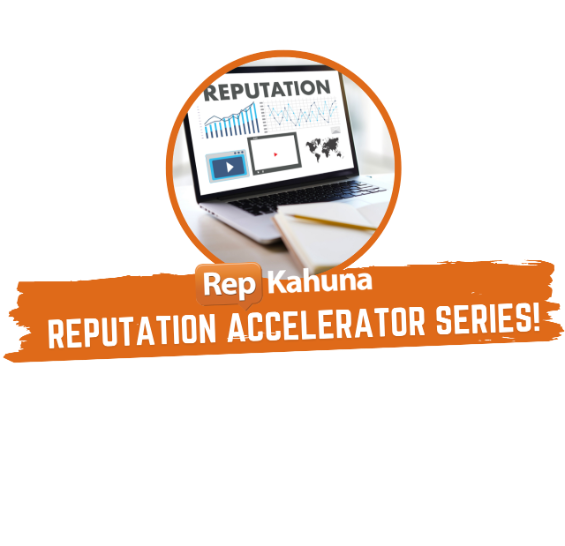 Are you ready to be the next Success Story?
How Matt Started from Scratch & is now a Multi-6-Figure Entrepreneur...




All Thanks to the Power of Reputation Marketing!
Look at the Set Up Fee & Residual Revenue Opportunity...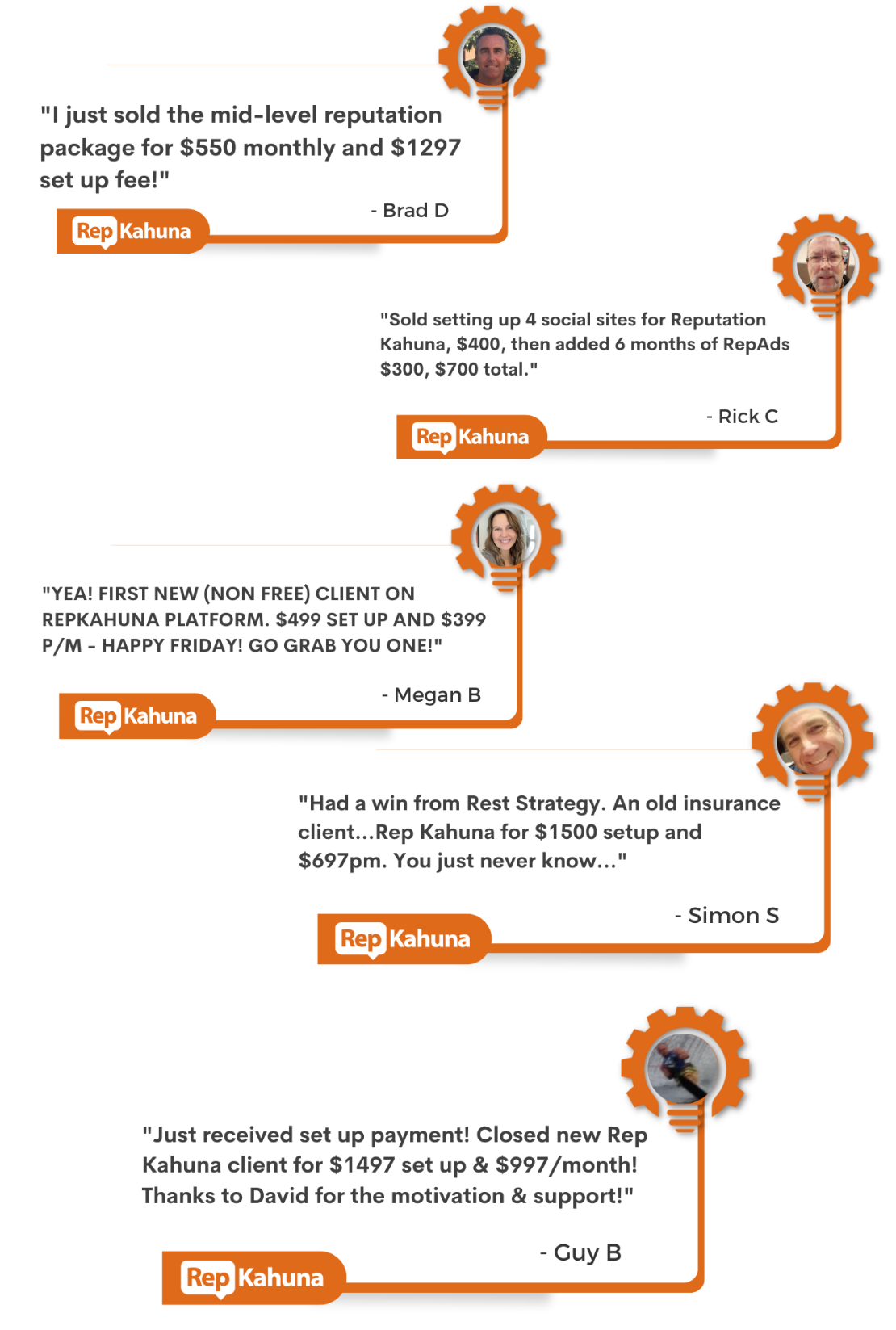 Will This Work? I Have ZERO Reputation / Marketing Experience!
YES! Rep Kahuna comes loaded with training materials and resources that will help you get started right away... Even if you have ZERO experience in marketing!
What's the Fastest Way to Get Leads & New Clients?
Inside Rep Kahuna you'll find step-by-step sales training along with the scripts and sales resources. Plus in Bonus #3 you will get access to hands-on training to learn everything you need to find your next client!
What Niche Should I Target First?
Great question! To get started fast, inside Bonus 3, we have a list of the 20 top niches that are easy to sell Reputation Services to.
How Fast Can I Make Money?
Getting results has never been easier thanks to Rep Kahuna! If you will trust our proven process, take action every day and utilize the resources being made available to you... you will be well on your way to landing your first customer!
Is There Anything Else I Need To Start Making Money This Week?
No. Rep Kahuna is a true business in a box! With Millions of Dollars invested, Rep Kahuna truly is the most comprehensive reputation platform ever built... And now it's your own reputation marketing agency.
⚠️ Unlock Access to the entire Revolutionary Income System with Special Birthday Bonuses for the next 30 days for ONLY $7!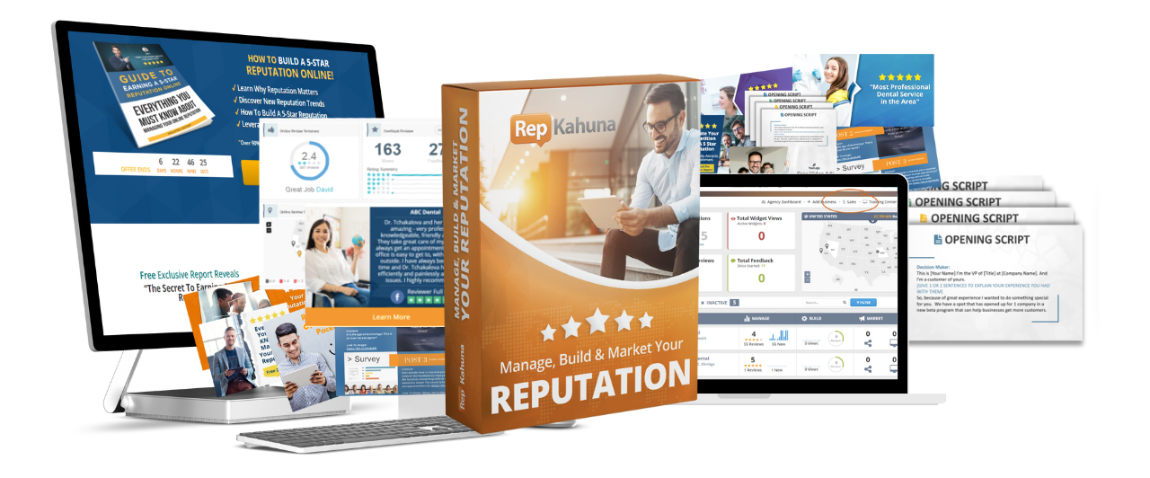 ✅ White Label Access with Over a Dozen Residual Income Service Opportunities

✅ Set It, Forget It Automation & DFY Resources

✅ More Than 1,000,000 Reviews Captured

✅ More Than 15,000 Businesses Managed Worldwide

✅ 70 Online Directories Monitored In 6 Major Countries

✅ $10,000 in Members Only Bonuses Included
⭐️ Get RepKahuna Agency plus my Birthday Bonuses!
Just 97/mo after 30 days.

Strategic Marketer can not and does not make any guarantees about your ability to get results or earn any money with our ideas, information, tools, or strategies.
Nothing on this page, any of our websites, or any of our content or curriculum is a promise or guarantee of results or future earnings, and we do not offer any legal, medical, tax or other professional advice. Any financial numbers referenced here, or on any of our sites, are illustrative of concepts only and should not be considered average earnings, exact earnings, or promises for actual or future performance. Use caution and always consult your accountant, lawyer or professional advisor before acting on this or any information related to a lifestyle change or your business or finances. You alone are responsible and accountable for your decisions, actions and results in life, and by your registration here you agree not to attempt to hold us liable for your decisions, actions or results, at any time, under any circumstance.
This site is not a part of the Facebook website or Facebook Inc. Additionally, This site is NOT endorsed by Facebook in any way. FACEBOOK is a trademark of FACEBOOK, Inc.